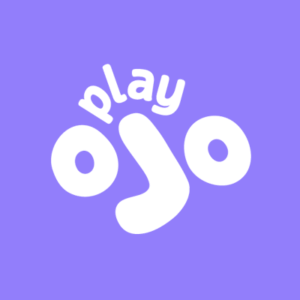 Bonus
Grab your bonus
---
Bonus agreements
PlayOJO Casino Review
The casino name PlayOJO of this up-and-coming online casino might confuse some. It was only founded in 2017, making it a very modern player in the market – as reflected by its unusual name. The state of the art website design is extremely flashy and colourful, making it equally suitable for an online casino as well as a summer festival or candy brand. Yet it is sure to lure in recreational gamblers and professional players alike, especially those looking for a great mobile experience. This was obviously one of the focus points of the founders of Play OJO Casino, ensuring that their gamblers are offered the best possible experience on their smartphones and tablets – especially now that more and more people rely on such mobile devices for their entertainment. On top of that, the casino proclaims to be a no-nonsense player, without any hidden clauses or conditions.
Sounds interesting? Then read on this PlayOJO Casino review.
5 Reasons Why Play OJO Casino is a Great Online Casino
It's getting harder and harder to pick out the best online casinos. The reason why that is is pretty self-evident – numbers! There are so many great quality sites these days – and more coming online all the time – that it's tough to pick out which sites are worth taking your time on. After all, signing up at an online casino site means handing over a load of valuable personal information and some money. And these days nobody's got time to waste.
So, we do our best to try to help you sort the good from the bad and the safe from the dodgy. We reckon Play OJO Casino is one that you would be wise to check out. And here's why!
1 – It's different!
If you're a member of a casino site you're probably a member of a few. It's good to shop around, to hedge your bets a little, and to make the casino sites work for your custom. And if this is the case you'll have noticed, that: THEY'RE ALL THE SAME! Really. We know that certain solutions to certain problems are going to be the right way of doing things, but with the big network of sites in the mix, plus the natural caution of any busy market it can be hard to tell where you are. This is not true of Play OJO Casino. From the name to the look of the site, you'll have no problem knowing that you're at this individual and different site.
2 – No Bonus!
This might seem an unusual selling point. Bonuses are standard practice in the online casino market. If a site wants you to play, it is going to have to offer a competitive bonus. This is usually an amount paid to you – usually 100% of what you stump up, on the occasion of your first deposit. So if that's standard practice, PlayOJO Casino seem to have decided to run in the opposite direction.
They've got plenty of good reason to. The small print on a casino bonus would give a sharp-sighted lawyer eye fatigue. And the terms are always pretty similar – it's that standard practice again. Most casino bonuses will require that you spend many multiples – we're not shocked to see 20, 30, or even 100x – of the original deposit before you can turn bonus funds in your account into real money in your pocket. It's still a plus in some ways. You can look around a site and play a little without risking too much.
But most players with a realistic view of the scene expect that bonuses are nothing more than a trick to get players to commit to spending a long time and a fair whack of money at a particular site. We often advise that players turn them down. And we applaud Play OJO's decision to take the whole thing out of the equation.
3 – Cash Instead
Play OJO Casino says they're offering an alternative to bonuses though. OJO Plus is this site's alternative. OJOplus is something like a loyalty programme, but it's very simple. Much simpler than most reward programmes. And it guarantees players a better return on their wagering. Every time you bet, OJO Casino will put money into your account. You can play with it, or withdraw it, or save it in your account. You can use the money anywhere in the casino with no restrictions. This is pretty amazing in casino terms, and it's another reason why we think Play OJO should definitely be on your browsing list at least.
4 – The small print
We've mentioned small print once already. That was just the small print related to bonuses. At most casinos, if you click on the terms and conditions tab you could end up reading for a week. This just doesn't happen at OJO. There are two pages related to their terms and conditions and special offers, and that's it. And they're tiny. The terms and conditions pages, wouldn't have enough text to cover the first few points of a welcome bonus at any other site. We've never seen anything like it, and we absolutely love it!
5 – Quality, legal, safe play
All this sounds great, but it's worth nothing should the casino not offer you a good deal in terms of quality games. And OJO Casino deliver that too! The site is licensed by the UK Gambling Commission, which is the best quality regulator in the world. It's also got a shedload of other great endorsements, like some of the biggest and best game providers supplying their titles. The banking partners are good quality too and include PayPal, the gold standard for online payments, and a real rarity in the online gambling world.
PlayOJO Casino also provide great quality safe gambling advice. This shows that they take their responsibilities to their players seriously, which is backed up by a great set of help options, Apple, and Android approved apps. And click through on that licence – as you always should when you play at a site – and you'll see they have a completely clean licence. Check out all the great games at this site and you'll soon be signing up to see if these promises are too good to be true. We think they ring true for now, and Play OJO is delightfully different!
Reliable and experienced gaming developers
The game selection at PlayOJO Casino is rather extensive, at more than 500 games. The online casino has opted for trustworthy and reliable names such as Amaya, Microgaming, Merkur, NetEnt, SkillOnNet, Williams Interactive, NextGen Gaming, Blueprint Gaming and Barcrest. All examples of extremely safe developers, that work with the highest security standards and religiously utilise the RNG (Random Number Generator) in their games, giving players a fair shot at winning and making it impossible for anyone to tamper with or rig the game.
In the top bar of the website, all game categories are listed – making it easy to navigate to your favourite. On top of that, new and popular games are highlighted separately. PlayOJO Casino is mainly priding itself on a relatively large collection of video slots and slot machines.
Popular slots include Gonzo's Quest, Avalon II, Merlin's Millions, Hot Wheels, Spartacus, and Millionaire Genie. Similarly, the assortment of table games is decent as well: this category has been broken up in roulette, blackjack, and other card games. And, certainly a necessity for modern casinos, there are plenty of jackpot slots listed under a separate category.
Some of these offer the chance for winning millions of euros cash and are equipped with a progressive jackpot: making sure that the jackpot amount keeps on increasing with the players' bets. Popular games include Arabian Nights, Wonder Woman, Mega Fortune, Tunzamunni, Major Millions, Fruit Fiesta en Mega Moolah Isis.
Two high-quality live casinos
The live casino of PlayOJO has a rather unique concept. It is actually two-fold, with the live casino being offered by separate software developers: NetEnt and Evolution Gaming. Both live casino providers offer a multitude of gaming tables, being manned by professional and courteous dealers. With the live stream, you will surely feel like you have actually entered a real-life casino.
Would you like to try your luck in a game of live roulette, blackjack, poker or baccarat? Then you will have ample opportunity to do so. In fact, PlayOJO Casino utilises an interface allowing you to place a bet on an actual playing table in an actual casino. Just keep in mind that you are bound to a certain time and betting limits, and you might just be on your way to bringing in some nice profits.
Start gambling at PlayOJO Casino
Before getting ready to gamble, one will first have to sign up. The initial impression is welcoming and friendly, through a 'Hello stranger, are you ready to join the world of play?' screen appearing whenever clicking on a game. After filling in your name, birthday, gender and email address ('This is where we send awesome offers!'), you are ready to start gambling.
Before doing so, you need the money that can be used to bet with. And hopefully make you even more money, obviously! As goes for all of its operations, PlayOJO likes to keep depositing money simple and straightforward. As such, they accept all the major payment methods, such as credit card, debit card, PayPal, Skrill, Neteller, Paysafecard, and a range of other e-payment options.
A minimum deposit of €10 applies for all of these payment methods, truly making it a simple feat to start gambling here. And you can rest assured that you are doing so in a safe and responsible manner: PlayOJO Casino holds licenses from both the MGA and UK Gambling Commission.
PlayOJO Bonus package with Ojo free spins
Happy times at PlayOJO, that is the image that the gambling company wants to portray for the outside world. All of this starts with a warm welcome, which is provided through a remarkable PlayOjo bonus scheme. The gambling company is clearly trying to set itself apart from the commonly – and almost standardly – used a 100% deposit bonus.
For each euro deposited as a new player, you will receive a free spin to play with. A maximum of 50 free spins applies, meaning that you have to deposit €50 in order to fully benefit from this PlayOJO bonus. Once your OJO free spins are added to your account, you can instantly start using them. As to be expected from the free spirits at PlayOJO Casino, this comes without any strings attached. No wagering requirements or other hidden terms – all profit that you make with the OJO free spins will instantly be yours to keep as withdrawal winnings.
Instant money back and more specials
If you are not entirely convinced by the lack of a 'traditional' welcome bonus that doubles the amount of your first deposit, perhaps the specials offered by PlayOJO Casino can win you over. They are attractive, unique and definitely fun for all.
OJO Plus scheme
What to think about the OJO Plus scheme, guaranteeing you a cashback on all games you play, whether you win or lose? For all casino games that you can play here, this OJO Plus promotion will apply. The money that you bet will be rewarded with a cashback bonus from 0.06% up to 0.60%. This money will instantly be credited to your account after gambling and can be used to request payouts.
OJO Wheel
Another nice extra is the OJO Wheel. This is a true gem, especially loved by loyal players. As soon as you level up at PlayOJO Casino, you will receive a free spin at the OJO Wheel – entitling you to a certain number of free spins. Not only levelling up unlocks the Wheel, but you can also be chosen at random to try your luck. The best part? You always win! The minimum number of free spins is 5, with a maximum win of 80 spins. Once again, there are no hidden clauses or conditions. All the money you make with the free spins is yours to keep, can be paid out instantly, and is not subject to a wagering requirement.
OJO Kickers
The bonuses do not end there. OJO Kickers rewards its loyal players by giving them a personalised extra. Each day, the needs and preferences of players are assessed, after which you will receive a special promotion or exclusive offer. Think about free spins on slots that you've tried out before, a ticket for regular raffles and lotteries, or special treats and bonuses. A neat way to connect to the loyal fans, as it gives them a personalised treat every 24 hours.
OJO Reel Spinoff
Finally, we'd like to highlight the OJO Reel Spinoffs special. With this, PlayOJO Casino gives its players an incentive to come back every single day. The Reel Spinoffs encompass daily tournaments. Players who end up on the leaderboard receive a share of thousands of free spins. Once again, all money made with the free spins is yours instantly, no hassle or fine print.
The only way is up at PlayOJO
Another example of the no-nonsense approach of PlayOJO Casino is their reward program. Once you are logged in, you can see your level. The more you gamble with real money, the faster you will reach a higher level. Each time you reach a higher level, you will receive a free spin of the OJO Wheel. The casino keeps it simple and fair: once you go a level up, you will never go down again. So, no minimum betting requirements to retain your status.
If you are an active and loyal member, you will eventually receive an invitation to the VIP program. This is definitely worth gambling for, as you will be rewarded numerous and generous VIP bonuses. This includes free cash for playing and plenty of free spins to gamble with. 
Swift and speedy payouts
The absence of crazy bonus conditions definitely will make for a happy gambler. All money made with the free spins can be paid out right away. Generally, the payout conditions are favourable and hassle-free as well. You can have funds paid out from as little as €20, up to a maximum of €10,000 per transaction.
The processing time is great, especially for e-wallets such as PayPal, Skrill and Neteller. Those will let you access your money within 24 hours. As usual, credit cards and bank transfers will take much more time – not by fault of the online casino, but as a result of the processing time of banks. Either way, PlayOJO Casino itself makes sure to process payment requests swiftly and effectively. 
PlayOJO encourages mobile gambling
Due to its relatively young age, PlayOJO Casino has worked hard on optimising its mobile experience from the very start. The website was clearly designed with smaller screen compatibility in mind, whether this is for a quick gamble on the road or night playing in the live casino. Good to know: you can choose to play without betting real money as well if you are just looking to try out some games.
The mobile website is slick, quick and functions as it should. Loading times are very acceptable, while no extra software is needed to play the games. Just click on your choice and you are ready to go. You can log on with the same credentials as for the regular website. Make sure to check out the 'Mobile' tap, as it includes a large number of slots and games specially designed for mobile devices.
Customer service made easy
Great customer service is a credit for each online casino out there. After all, players with questions or concerns should be able to get in touch with an employee as soon as possible. PlayOJO Casino has clearly taken this responsibility very seriously and instated an extensive help page. If you end up here, you will be invited to take a virtual tour through the online casino first. It explains all the features and specials, making sure that you get a full understanding of the workings before starting to play.
If this does not answer your question, there is still a lengthy FAQ-page discussing all frequently asked questions in an orderly fashion. Do you really prefer to talk to an actual person? No problem, as PlayOJO Casino allows you to contact them directly as well. You can send an email or start a live chat. No matter which of these options you choose, you will be sure to get in touch with an experienced and professional helpdesk employee. They are waiting to answer any questions you may have between 6 am and midnight – although the PlayOJO experience is so straightforward that it seems somewhat unlikely that you will need them.
In Conclusion – PlayOJO Casino is a breath of fresh air
All in all, PlayOJO Casino proves to be a breath of fresh air. In a manifesto on their website, they claim to be 'Keeping it real', 'Fair and square', working on a basis of 'No funny business' and 'It's all yours'. There is no fine print, no hidden conditions. The Play Ojo bonus scheme is a refreshing new take on the common industry standards and gives its players a lot of free spins and extras that are not subject to any wagering requirements or payout limits.
The look and feel of the site is certainly something to get used to, yet once you look through the flashy exterior, you will find a rewarding selection of games and a great live casino. The progressive jackpot slots are attractive and very rewarding. On top of that, the site truly embodies its no funny business promise: no hidden fees or conditions that hinder you in your goal of making the most of your gambling spree!
Details
| | |
| --- | --- |
| Website | www.playojo.com |
| License | MGA (Malta) |
| Software | Microgaming, NetEnt, SkillOnNet, NextGen Gaming, Big Time Gaming, Blueprint Gaming, Amaya (Chartwell), Yggdrasil Gaming |
| Deposit Methods | MasterCard, Visa, Neteller, Skrill, PayPal, Paysafe Card, EcoPayz |
| Withdrawal Methods | MasterCard, Visa, Neteller, Skrill, PayPal, Paysafe Card, Wire Transfer, EcoPayz |
To cut a long story short
About

Play OJO Casino

The PlayOJO online casino was founded in 2017. PlayOJO puts itself in the online casino market as a reliable player. PlayOJO calls itself 'a no-nonsense player, without any hidden clauses or conditions'. The state of the art website of PlayOJO is extremely flashy and colorful, but this makes the online casino unique and attractive! With a very attractive bonus offer and a fantastic website it is definitely worth taking a look at the online casino of PlayOJO.
Want to experience
Play OJO Casino?!
PLAY NOW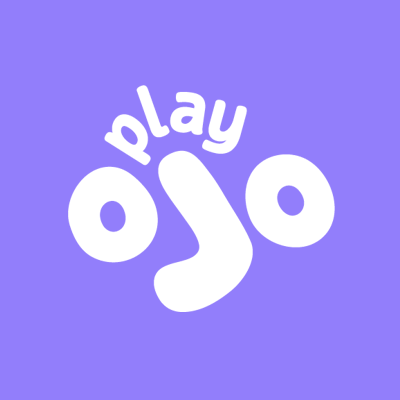 Honest Reviews
From the

players
---
There are no reviews given by the casino players.